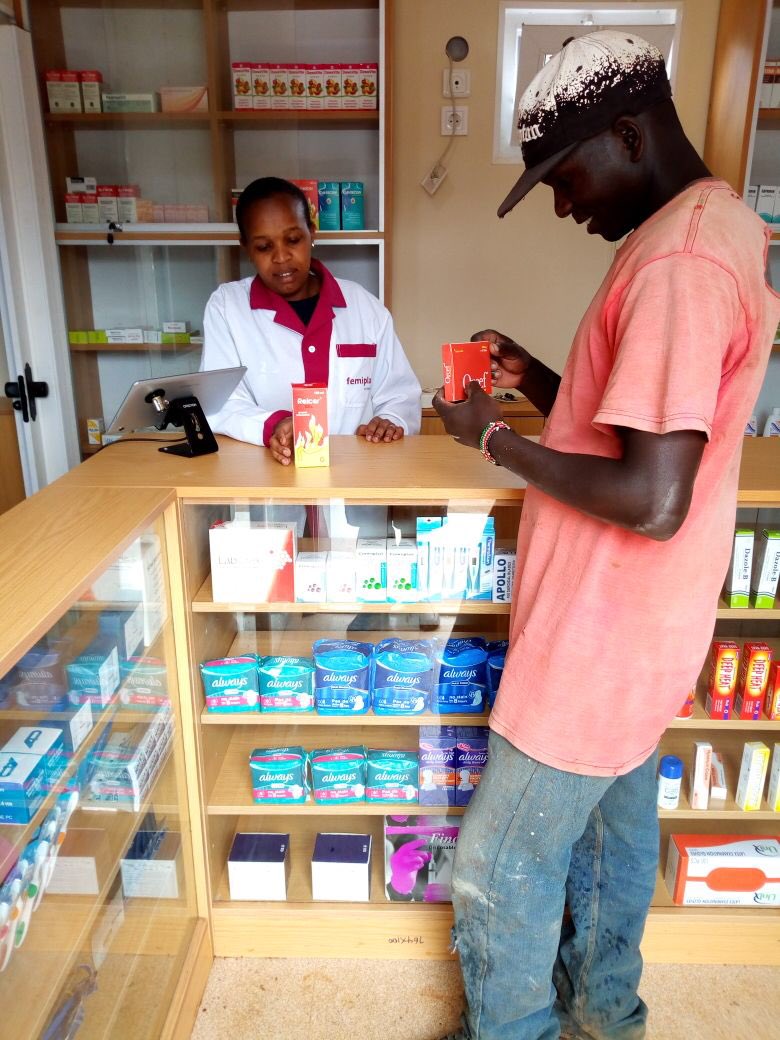 Awareness, availability, accessibility, affordability…the 4A's pillar for the Cure & Afya (CURAFATM) project. But what is CURAFATM, you may ask? CURAFATM is a project implemented in partnership between MERCK and Amref Health Africa with a goal of addressing the gap in healthcare awareness, availability, accessibility and affordability for the underserved population.
In its pilot stage, CURAFATM seeks to roll-out five primary healthcare points or facilities in the Kenyan counties of: Kiambu, Kajiado, Machakos, Makueni and Mombasa.
To achieve its mission, CURAFATM seeks to adopt a multi-level approach:
Open a CURAFA health facility managed by a pharmaceutical technologist and a nurse to make primary healthcare available by the underserved low income population and increase access to affordable healthcare in line with Merck's quality standard SOPs.
Training of Community Health Workers (CHWs) on key health issues such as Hypertension, Asthma, Diabetes, Trachoma, Dengue fever, Cholera and health promotion topics. Training will be offered through "LEAP," Amref Health Africa's mHealth platform whereby the CHWs will go through learning materials delivered on their mobile phones with the aim of increasing awareness on health matters in the community.
Strengthen referrals in the community, whereby the trained CHWs will continue with their role in the community, and appropriately refer cases to the CURAFA health facility for disease screening, diagnosis and treatment, which will be supported by digital solutions.
All these are embodied in CURAFA's mission which is to:
Improve access to quality healthcare to enhance lives
Quality and care at affordable prices to realize healthy people that will drive healthy economies
To provide a platform of collaboration for fellow healthcare providers to improve patient lives
To employ an innovative and sustainable business model which will allow inclusive healthcare.
Plans are underway to initiate training of the first 45 CHWs from 3 Community Units in Kiambu County. "We are all upbeat about it!" says Peter Otieno, Operations and Delivery Lead at Amref Enteprises, Amref Health Africa.